The DelycaStef washable coloring book is undoubtedly a star item in the collection!
With washable crayola, children are given free rein and their imagination on coloring pages or place mats.
Then we slip everything into the washing machine and, a "load" later, we find the white sheets of the notebook, with no trace of the pretty colored markers used.
Placemats, napkins and extra coloring pages are also available.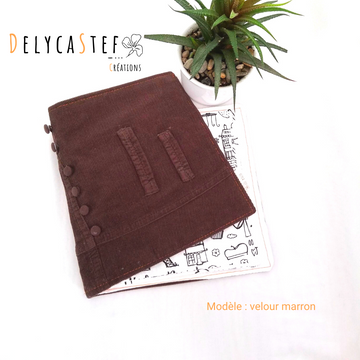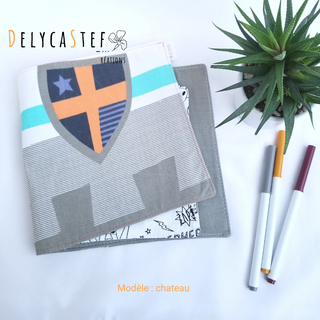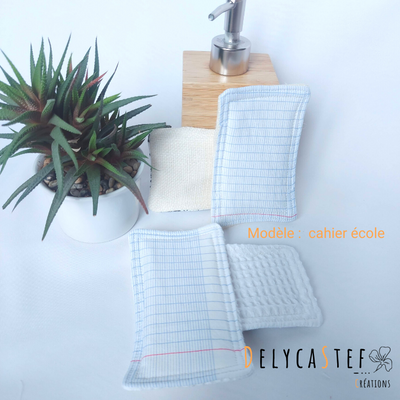 THE WASHABLE COLORING BOOK
The washable coloring book allows endless coloring. Additional washable coloring pages can be added using the buttonhole system.
which book do I want?
COLORING PLACEMAT
For lunches, during outings, or at home, this placemat is easy to carry. It folds, you can add the markers in the jeans pocket. And above all you gain hours of pleasure. many patterns are available.
what pattern for my doily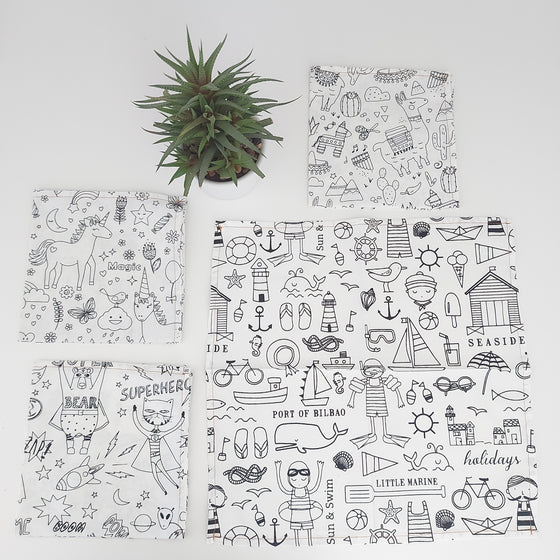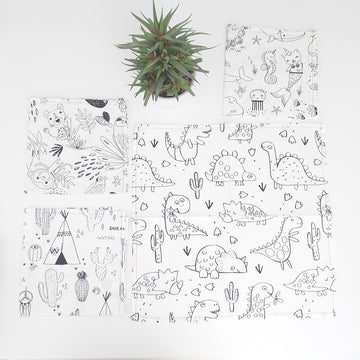 Novelty
NAPKINS
They are versatile. You can color it or not. You can use it as a napkin, placemat or handkerchief. It's up to you They come in a set of 4 with 4 different designs
I choose my lot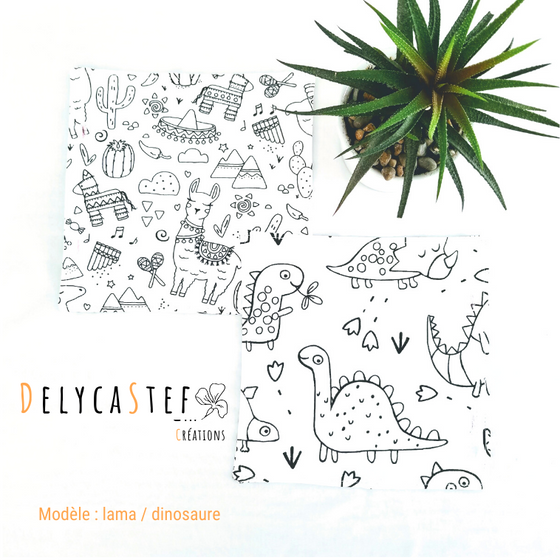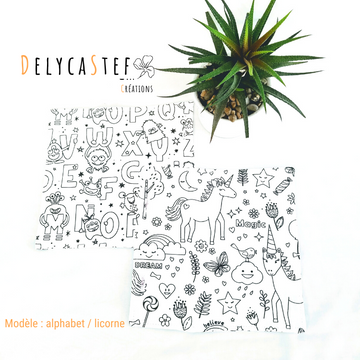 ADDITIONAL PAGES
In your coloring book, you can add additional pages thanks to the buttonhole system integrated into the book
which pages do you want more?