Do you want to simplify your daily life but don't know where to start?
The Jumpstart Kitchen Set brings together the essentials to lighten your routines and make kitchen chores easy and enjoyable.
Whether you are moving, or realigning with your values, or looking for simplicity, this kit will meet all your expectations.
You create your set by adding each of the following products to your basket. I prefer that you choose the colors and patterns that reflect your interior because they will accompany you for a very long time ;-).
1 washable paper towel
Many colors are available. The washable paper towel replaces 7500 disposable paper towels. The honeycomb surface is very absorbent. You use it as a napkin, to wash your surfaces, to help preserve or wash your vegetables... In short, for all the functions you can imagine.
I select my paper towel
2 washable sponges individually
What is your favorite color ? The washable sponge has a jute surface for the scraping effect without scratching your surfaces. You can use them for your household or to do your dishes. In addition, it can be washed in the dishwasher or in the washing machine ;-). It's too good!
I select my 2 sponges
2 placemats of your choice (classic or coloring)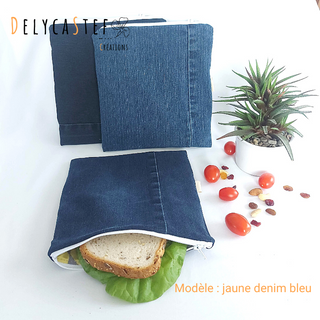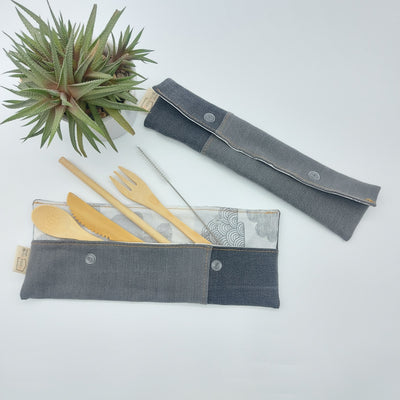 You have almost everything in your basket
Now you have to choose 1 sandwich bag, 1 snack bag and 1 utensil pouch
These 3 items are perfect to help you prepare your lunches, picnics or trips. Their exterior is made of recycled jeans and the interior is coated organic cotton.
I choose my essentials for lunch
And to finish
Add your meal planner, it also includes a wonderful list to prepare your groceries according to the meals you are going to make in your week ;-).
great you have everything
With this set, you will be happy to see that your routines will be improved and simplified.
It's worth $165 and it costs you only $129.
You not only save money with this kit but also in your future groceries.
Or why not make several small gifts to those around you ;-).
I wish you sweetness and simplicity in your cooking.